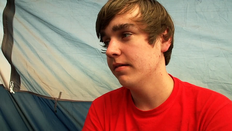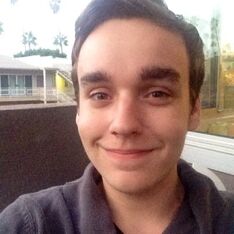 Forrest Whaley/ForrestFire101 (born May 23, 1994) is a 23 year old American stop-motion film director from St Louis, Missouri. He is #1 on the most subscribed Lego Animator on YouTube. He is also known as the best Lego Animator of today.
Forrest began his YouTube career in May 2007, and posted his first stop motion video "Spider Vs. Sand", with Spider-Man action figures in a Lego environment. He created Forrestfire1001 for vlogs, behind the scenes and commentaries. As of August 2013 his two channels have a little less than half a million subscribers. Forrest lived in LA during the majority of 2012 With his best friend Mason Howerton to work on his videos full time but moved back to St Louis, Missouri after stating that he "Didn't really like it there"[1]. Forrest's most popular video is "The Duck Song" which he uploaded on March 23rd 2009 and currently has over 150 million views on youtube as of September 2013[2]. Forrest is one of the most popular Brickfilmers on YouTube.
List of YouTube Videos
Edit
Main Page: List of Forrest Fire Films videos
References
Edit
Ad blocker interference detected!
Wikia is a free-to-use site that makes money from advertising. We have a modified experience for viewers using ad blockers

Wikia is not accessible if you've made further modifications. Remove the custom ad blocker rule(s) and the page will load as expected.