Darth Vader
 is a fictional character from the Star Wars series and in all of ForrestFire films Lego Star Wars videos.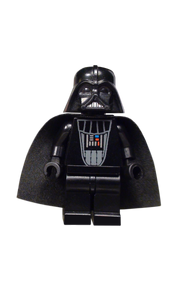 Real Name
Edit
Anakin Skywalker
Personality
Edit
Vader is quite incompetent and sometimes calls people Douche-bags , but he knows how to do his job, (which he sometimes hates). He has also been killed a few times buy a bumbling Clonetrooper. He also hates his boss, Emperor Palpatine
LIst of Deaths
is shot in the back of the head by Clone 2 in Order 66
is shot by clone 2 in killing Vader
Dies in the explosion of the death star in Vader's Personal Day
is shot in the head again by Clone 2 ( which is what he thought blackmailing meant ) in Blackmailing vader
Ad blocker interference detected!
Wikia is a free-to-use site that makes money from advertising. We have a modified experience for viewers using ad blockers

Wikia is not accessible if you've made further modifications. Remove the custom ad blocker rule(s) and the page will load as expected.